5 Actions Transformational Leaders Take
August 20, 2021
Posted by:

Gradeon

Category:

Consulting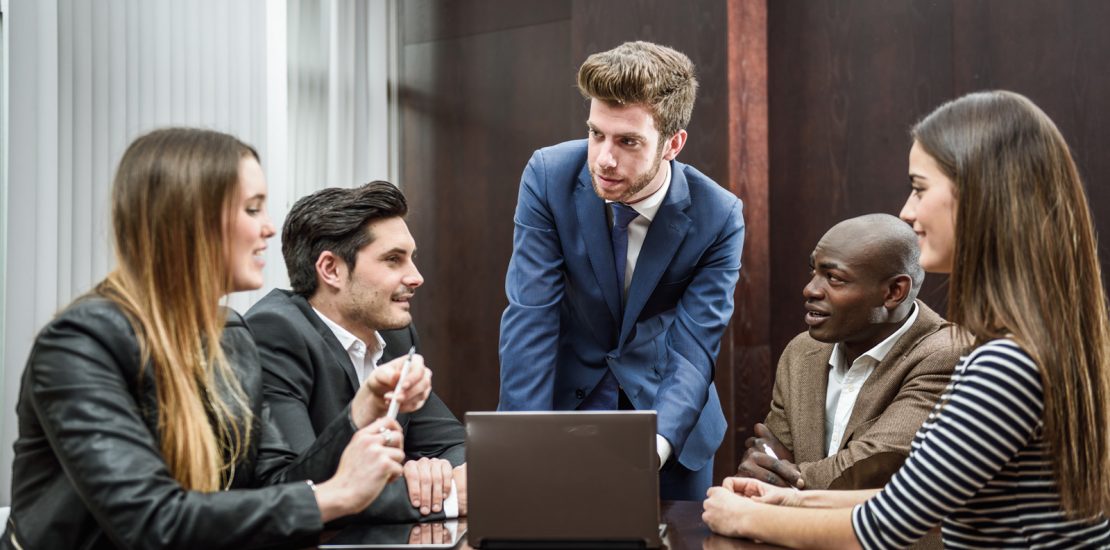 Practicing new mental models
People who work for a business will need to be ready to support transformation. In other words, they should be mentally ready to support transformation actively. This is the main reason why transformational leaders tend to practice new mental models. This will help the people who work for the organisation to practice new mental models. Along with that, it would also be possible for them to overcome complex problems as well.
Leaders should have a strong understanding of how to take care of their emotions while they go through intense situations. Then they will be able to support the transformation and deliver the results that stakeholders would expect to see.
For example, transformational leaders should practice storytelling and get people to understand the importance of supporting transformation. They should also provide details with a sense of urgency. Along with these steps, communicating the broader picture of business transformation will never be a challenging one.
Thinking about the future
Transformational leaders always focus on what the business or company should become in the future. Based on that, they tend to anticipate how customers and employees will react according to the change. During this process, it is important to be mindful of proximity.
Things can change pretty quickly. If you can look at the series of events that happened in the past couple of years, you will get a better understanding of it. Proximity is also one of the major factors that drive innovation. Hence, it would help if you learned how to use proximity to impact the business with innovation positively.
When your business is being innovative, you will address some of the most prominent business challenges that you will come across. The business consulting firms will be there to assist in such situations. You should trust your small business consultant and go ahead with innovation. Then you will end up getting expected results.
Sharing leadership in a systematic way
You will also notice how transformational leaders tend to share their leadership more systematically. To enable successful business transformation, it is important to focus on the company's collective experience, energy, and intelligence. The demands and degree of change are too big for one person to execute. This is why transformational leaders tend to seek the assistance of team members to proceed with driving change.
An experienced business transformation consultant would create trust among team members as the very first thing. Then it would be possible for them to get the followers to participate actively. Moreover, it is also important to understand the strengths of every individual who will support transformation. Upon understanding the dynamics between individuals, it is possible to hand over roles and responsibilities accordingly. This can help the company to ensure effective business transformation at the end of the day.
Empowering people
Transformational leaders don't tend to keep all the work within their control. Instead, they go ahead and empower people. They always promise people about empowerment, and they don't forget to live up to their promises.
While empowering people, transformational leaders also encourage people to learn, think, and act differently. Moreover, people are provided with the chance to locate new methods to create value for the customers. This will eventually allow workers to activate their entrepreneurial spirit. Along with that, a company can expect to receive a strong positive impact as well.
Activating the entrepreneurial spirit can be a challenge that some people will have to deal with. This is where a business transformation consultant would always stay behind the employees and help them. For example, a small business consultant can describe a clear purpose for every employee. This will help an employee to be aware of what they should be looking for. Moreover, transformational leaders also tend to set out expectations for behaviours, performance, and self-care. They will also make performance-related data transparent so that everyone can see them.
Providing people with the right tools
If people of a company want to support the transformation, they need to be equipped with appropriate tools. This is the main reason why transformational leaders tend to provide people with the right tools. The most appropriate tools are provided to get them to support business transformation. Then the employees will not have to worry too much about anything. They need to use the available tools to proceed with kicking off the business transformation.
Apart from providing the team members with the right tools, transformational leaders tend to upskill them. For example, it is possible to upskill the employees with new technologies, decision-making, and creativity. This will eventually provide them with genuine autonomy, where they will be able to make decisions on their own. These are not just random decisions but decisions that can positively impact the success of a company.
Final words
Now you know what transformational leaders do to enable business transformation smoothly and efficiently. Ensure that you get the help of a business transformation consultant with these qualities to experience the returns that come with those actions. Talk to one of the experts at Gradeon Limited to know more how we can help you.