Importance of cybersecurity
August 20, 2021
Posted by:

Gradeon

Category:

Compliance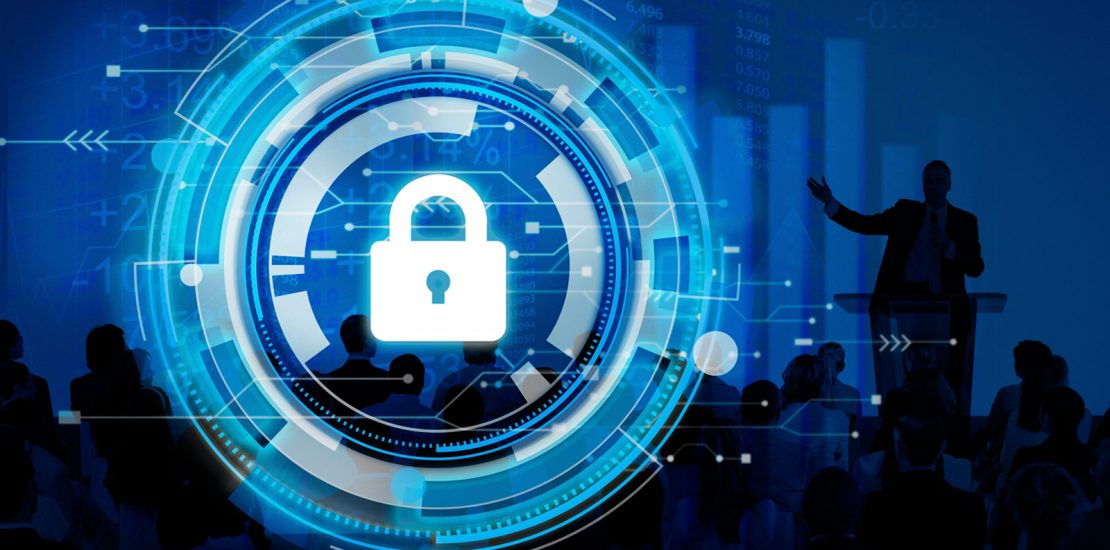 Currently, the world is more technologically dependent than ever before. Technological development and expansion have influenced human existence, but treads come in the name of cyber assaults. If you use a tech gadget for any reason, you are almost certainly vulnerable to a cyber assault. 
The protection of electronic data and information is known as cybersecurity. It protects electronic systems on devices such as computers, cell phones, servers, and networks from harmful assaults. You should use cybersecurity to safeguard your network and computer as well. You will learn why cybersecurity is important and what sorts of dangers it can defend you from. Cybersecurity companies assist you in determining how to effectively respond to threats and may recommend several security solutions.
What is cyber-security, and why is it important?
Cybersecurity refers to the condition or practice of safeguarding and restoring computer systems, networks, devices, and applications from any form of cyber assault. Threats to your sensitive data are becoming more complex and changing as attackers use social engineering and artificial intelligence to bypass standard data security safeguards.
Intelligent cloud security solutions and cybersecurity firms should be developed to prevent unwanted access and encourage the usage of strong passwords to keep client data safe while embracing new technologies.
Cyberattacks can be of various types
A cyber assault may happen to anybody at any time without warning. Cybercriminals might hack your computer and exploit it to steal Bitcoins and other digital currency. If they can get access to your computer, they can simply take your information. If you want to have a chance against these dangers, you will require cybersecurity. One of the finest financial decisions you can make is to invest in the appropriate personnel, whether it is a single cybersecurity services training.
Cybercrime has risen
The rapid advancement of technology, such as high-speed Internet, improved gadgets, and cloud computing, has resulted in an increase in the number of linked devices. According to some estimates, the world's networked gadgets will number in the billions. This, along with the rise of the dark web, has provided a fertile field for cybercriminals. Nonetheless, cyber threat intelligence can help you reduce your risk. This website describes how to reduce risk in the workplace.
Users of technology are exposed
The fact that nearly everyone on the globe is increasingly more dependent on information and communication technology implies that there is a burgeoning criminal potential for cybercriminals. Many people have become vulnerable to cyber assaults as cloud storage has improved and social media has grown in popularity. As a result, cybersecurity is more critical than ever before. Whether you need the best cybersecurity services, you can search online as cybersecurity companies near me.
Storage in the cloud must be protected
Financial information and passwords can now be kept on the cloud, which increases their vulnerability to theft. Also, Identity fraud has increased as a result of the rise of social media. If you are a little business or huge corporation, you are in danger of becoming a victim of cybercrime, and that is the reality. Due to this, you may want to think about securing your data online.
Allows for trustworthiness
Online platforms, such as websites, are frequently made unpleasant or inaccessible due to cyber assaults. This might lead to a tarnished image that is difficult to repair. As a result, cybersecurity is critical for protecting your platform from such threats. It may also assist in the protection of clients from prospective hackers.
Viruses can be harmful to your business
Computer viruses can spread like wildfire. If you do not keep them under control, they can cause serious difficulties for you and your company. Viruses can damage your files and systems. As a result, it is critical to take cybersecurity seriously since it can protect your computer systems from infections.
Dark web
Technological advancements have not left behind the dark web. The dark web is a hidden network of websites that can only be accessed using specialist web browsers. It is mostly used to keep people anonymous and private when surfing the web. Although the dark web may be used lawfully, it is also renowned for hosting several criminal enterprises. The dark web has been used for crimes such as drug and people trafficking, illicit weapons distribution, software distribution, illegal auctions, and many more criminal acts, including the unimaginable.
How do companies maintain the security of their data?
In addition to financial and economic insights, companies also have a wealth of information about their consumers and workers. Customers and company data must be secured in line with current rules. And the same is true for the company's suppliers and partners.
It is possible to lose money if there is a security breach in which client data is disclosed. As a side effect, consumer loyalty, trust, and brand reputation may suffer. All firms should be clear about how they acquire, utilise, and share end-users' personal information with other companies. 
Cybersecurity is a wide term that encompasses a huge range of dangers. A security breach that exposes consumer information might result in financial damage. However, it may result in a decrease in consumer loyalty, trust, and brand reputation. All businesses should be open about how they acquire, utilise, and share data from their customers. They must also put in place the necessary security technologies, security policies, risk management, and cybersecurity to keep data safe. Businesses and people may defend themselves by installing security measures.
 Unauthorised individuals cannot access a company's network or data because of cybersecurity. It allows them to secure both their end-users and their staff through the usage of this technology. But even when it does not work, security speeds up the process of recovering from a breach. The fact that customers and developers are more confident in goods that have robust cybersecurity solutions in place is another benefit that firms will frequently discover.
In the current company model, investing in cybersecurity consulting management has become a must. Not only can a professional cybersecurity consulting service help your organisation save both time and money, but they are also required to stay up with the newest trends and steer their customers towards efficiency in the safest and most efficient manner possible.
Bottom lines
Cybersecurity is crucial because it safeguards you or your organisation from cyber-attacks. Hacking, data theft and destruction, and industrial espionage have all become more common as technology has advanced. Because cybercrime is on the rise, you risk losing critical data, money, or your reputation if you do not protect yourself. The need for technology is just as vital as the necessity for cybersecurity. Reach to us to know more about cyber security services.